USF Department of Otolaryngology
Head and Neck Surgery
Faculty
---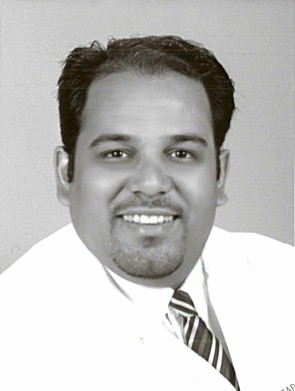 Tapan A. Padhya, M.D.

Dr. Tapan A. Padhya, M.D., is a board certified otolaryngologist and currently Assistant Professor of Otolaryngology-Head and Neck Surgery at the University of South Florida. He is a graduate of the Indiana University School of Medicine. He completed his internship at the Methodist Hospital of Indiana and his Otolaryngology residency at the University of Louisville Medical Center in Louisville, Kentucky. Following his residency, Dr. Padhya completed a visiting fellowship at Tata Memorial Hospital in Bombay, India. He then completed a fellowship in Advanced Head and Neck Surgical Oncology at the University of Cincinnati Medical Center in Cincinatti, Ohio.
Most recently, Dr. Padhya was a Clinical Instructor of Surgery at the University of Louisville and a member of the Voluntary Faculty in the Department of Otolaryngology at the University of Cincinatti. Dr. Padhya's practice encompasses head and neck oncology at Moffitt Cancer Center as well as laryngology and general otolaryngology at the Ear, Nose and Throat Center.